We will take care of your sales solutions
We offer online fiscal cash registers and online fiscal printers
Cash registers and fiscal printers in the classic version (electronic copy) and online of two leading Polish manufacturers: Posnet and Novitus. You will certainly find something for yourself.

We can easily get to you in Mazovia, in particular: Warsaw, Wołomin, Kobyłka, Marki, Zielonka, Radzymin, Tłuszcz, Ząbki, Mińsk Mazowiecki, Wyszków, Nowy Dwór Mazowiecki, Legionowo, Otwock, Pruszków, Piaseczno, Konstancin Jeziorna, Serock, Łochów, Józefów.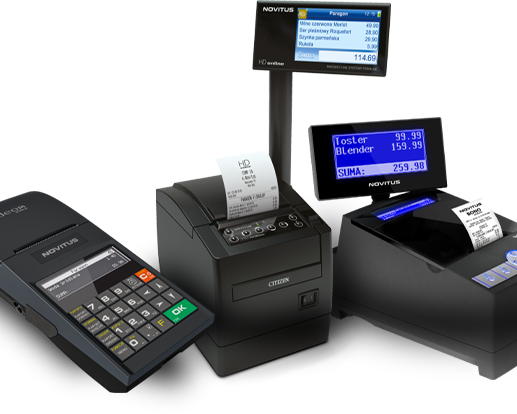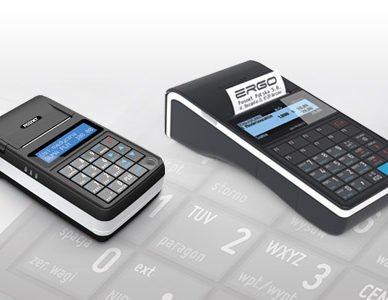 Important information about online cash registers in Poland
From May 1, 2019, co-financing in the form of the first purchase of cash registers in the amount of up to PLN 700 for each of them applies only to online cash registers only!
IMPORTANT DATES:
Cash registers with paper copies can be used until they are used or need to be replaced.
31.08.2019
From this day you will no longer buy a cash register with paper copies.
01.01.2020
If you sell fuels and oils, provide repair and / or vulcanization services for vehicles, you must document retail sales on-line from that day.
01.07.2020
If you provide gastronomic services in the field of short-term accommodation or sale of coal – this term for on-line cash register obliges you to use it
01.01.2021
This date is the time for online cash registers for such industries as construction, hairdressing services, medical care provided by doctors and dentists, and legal services.
31.12.2022
Cash registers and electronic fiscal printers will also disappear from this day. Only online cash registers will remain on the market as new.